WHAUP Solar Rooftop
Saving with Clean Energy
WHA Utilities and Power PLC. (WHAUP) is the largest industrial utilities provider and specializes in fully integrated utilities and energy services for industrial customers.
WHAUP's power business portfolio consists of a generating capacity of 447.1 Megawatts (equity) of power plants in operation, and additional capacity 94.9 Megawatts (equity) under construction, making a total generating capacity of 542 Megawatts (equity) by 2019.
For renewable energy, WHAUP has installed and operated solar power system on rooftops of WHA Group's warehouses and factories, and has been gearing forward on this environmentally friendly platform to all industrial customers. With our extensive experience, WHAUP offers an all-in service package, with ZERO investment and maintenance cost, allowing customers to enjoy lower electricity cost while also helping to reduce world's CO2 level.

Location
Generating capacityin proportion to the WHAUP Group's equity
Commercial Operation Date
Commercially Operational Power Plants
HLP1
0.06 MW
December 2014
HCIE
0.03 MW
June 2014
HESIE
0.03 MW
August 2014
ESIE
0.02 MW
January 2015
WHA Mega Logistics Centre, Wangnoi 61, Ayutthaya
0.73 MW
July 2014
WHA Mega Logistics Centre, Bangna-Trad KM.18
0.62 MW
April 2014
WHA Mega Logistics Centre, Bangna-Trad KM.18
0.62 MW
April 2014
WHA Mega Logistics Centre, Bangna-Trad KM.18
0.48 MW
April 2014
Total
2.62 MW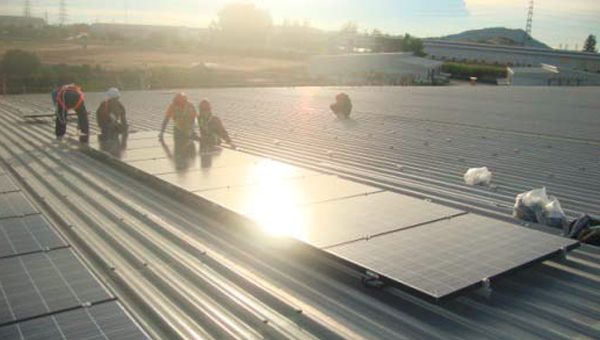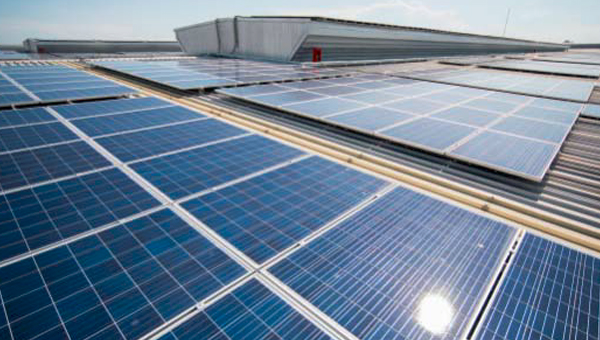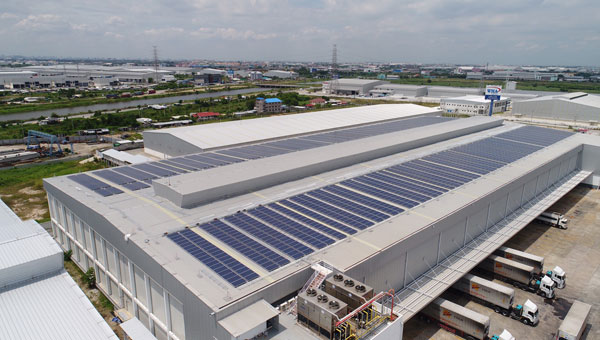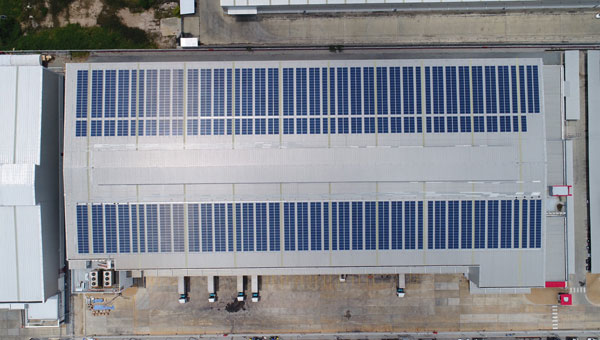 Chonburi Clean Energy, a joint venture company created by Glow Energy (a subsidiary of ENGIE), SUEZ and WHA Utilities & Power, is awarded the right to develop an industrial waste to energy plant at Hemaraj Chonburi Industrial Estate, in Thailand. The total investment is estimated at approximately 1.5 billion Baht (around USD 43 million) and commercial operation is foreseen to start in December 2019.
The industrial waste to energy plant will have a gross operating capacity of 8.63 MW and will operate under the Feed-in-Tariff scheme, based on the Energy Regulatory Commission's Power Purchasing from Renewable Energy Program 2015-2019.