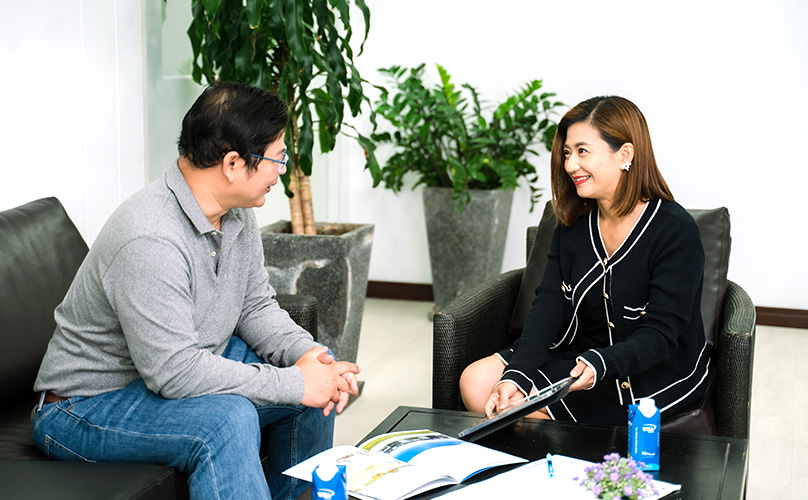 WHA and WHAUP established multiple customer clubs which are considered as communication channels to closely interact with customers to address their interests or concerns. Three customer clubs highlighted in 2020 include:
WHA Investor Club is opened for all customers that are situated in WHA Group's industrial estates. Members of the Club will receive monthly/quarterly newsletters and invitations to attend variety of training seminars. In 2020, a total of seven trainings and seminars were facilitated for the club members, including:

Industrial Waste-to-Energy seminar;
Japan External Trade Organization (JETRO) meet with Japanese Businessmen event;
Building Aviation Portfolio for 2020 Global Aviation Market webinar;
How to Work Remotely and Effectively while Away from Office webinar;
Post Covid-19 Strategy and Framework for Emerging Risks and Recovery Opportunities webinar;
ASEAN – Thailand Automotive Outlook post Covid-19 webinar; and
Accelerating 5G Network for SMART Manufacturing webinar.

Director Club was continuously hosted for the 12th year, which comprises of members at General Manager and Director Levels from international manufacturing companies operating in the Eastern Seaboard Industrial Estate. Activities conducted under this club include monthly alternate factory visits and networking events.
Japanese Club is established for over 20 years which comprises of 150 Japanese representatives from factories located within the Eastern Seaboard Industrial Estate. In 2020, the Club organized monthly meetings, in which examples of meeting topics were on waste management, waste-to-energy and property tax transfer.