WHA Group Delivers Wastewater Management and Treatment Project to Pluak Daeng Sub-district under Clean Water for Planet Initiative



---
Bangkok, May 24, 2019 – WHA Corporation PCL (WHA Group) today announced the completion and delivery of a wastewater management and treatment facility to the Pluak Daeng Sub-district Administrative Organization in Rayong Province. The new facility, located close to Eastern Seaboard Industrial Estate (Rayong) (ESIE) in Pluak Daeng, has a capacity of 400 cubic meters per day, consisting of a Constructed Wetland that involves a natural technology using plants and microorganisms. The new wastewater management and treatment system was first inspired by the efforts and projects of H.M. King Bhumibol Adulyadej The Great to treat wastewater biologically. It was developed in line with WHA's CSR initiative, Clean Water for Planet, to improve water quality. The objective was also to raise awareness among customers and community on the importance of implementing systematic wastewater management and ensure access to clean and safe water.
During the launch, Ms Jareeporn Jarukornsakul, Chairman and Group CEO, WHA Corporation PCL, explained that this project is in line with WHA Group's CSR program aiming to make positive changes in neighboring communities. "This pilot project with Pluak Daeng combines our concern not just for the environment, but also for the education, health and well-being of community members. WHA Group shows its commitment by initiating a series of activities, launching awareness programs and reaching out directly to the members, with the aim of building healthy, resilient communities around its industrial estates. We are also committed to reach our goal for Thailand 4.0" she said.
In announcing the completion of the project, Mr. Vivat Jiratikarnsakul, Chief Operating Officer Industrial and International, WHA Industrial Development Plc., commented: "We are proud of this project because it reflects WHA Group's engagement to our neighboring communities here at the Eastern Economic Corridor (EEC). We are equally passionate about offering the best industrial estate facilities and services, and preserving and protecting the environment. Growth and progress must come with responsibility."
For this project, WHA provided the engineering and financing for the Constructed Wetland. With the facility now in place, the Group will shoulder the expenses for the operation system and the engineering team to run it for one year. It will follow up on the system's progress, share accumulated knowledge and experience, and help train additional Pluak Daeng Administrative Office staff in order to motivate others to follow suit.
Mr. Sakorn Arjraksa, President of Pluak Daeng Sub-District Administrative Organization, Rayong Province, declared: "With the help and support of WHA Group, we now have an effective wastewater treatment system that will be crucial in improving the local environment. We continue to learn more about technologies and practices that could benefit our residents and look forward to similar projects that are operable, affordable and reliable. This will uplift the community and propagate a positive and sustainable impact."
WHA Group and Pluak Daeng Sub-district Administrative Organization continue to look forward to raising greater awareness and adding educational value in environment conservation among the community members.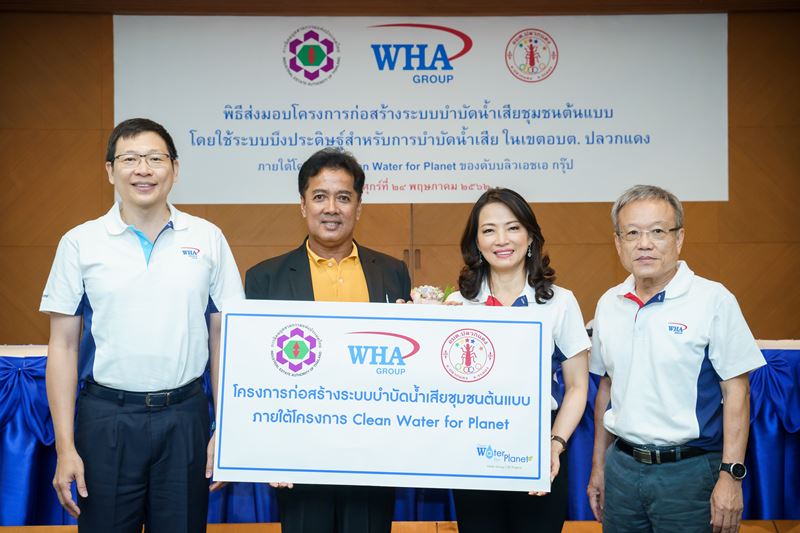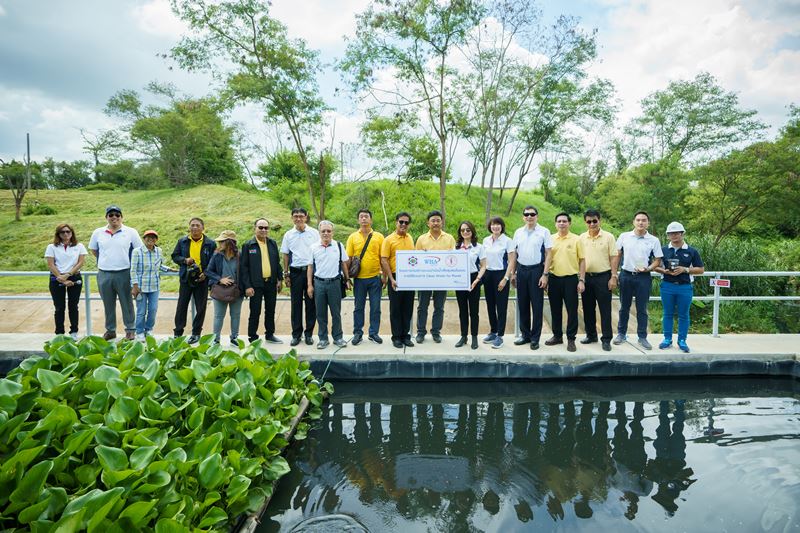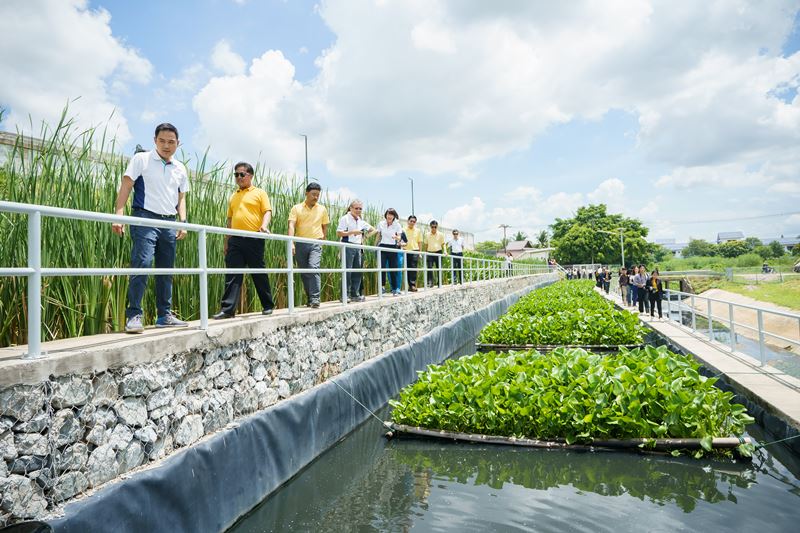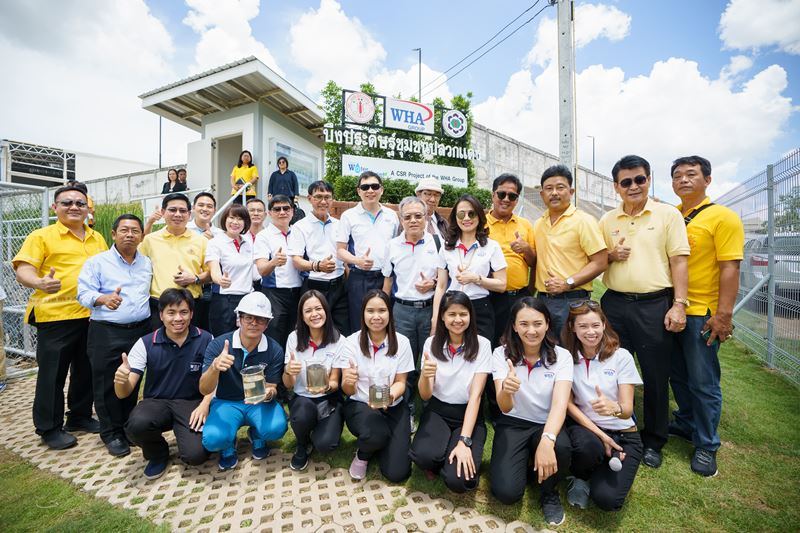 ---