WHA Group's CSR Program Continues to Help Foster Community Development : Youth and Education



---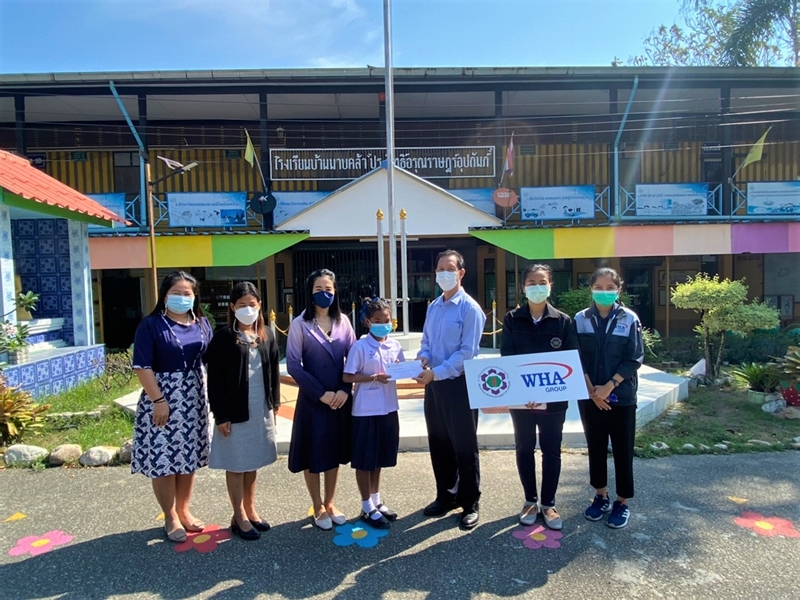 WHA Group prioritizes education for the youth because it helps them achieve their dreams and empowers them to have a better tomorrow. It is important to give the children a clean, safe and well-maintained learning environment because this will impact their learning and performance.
Scholarships were granted to deserving students from Nong Bua and Bangbut Subdistricts in Ban Khai, Rayong by WHAID and WHAUP. WHAID and WHAUP also gave scholarships for students from four establishments in different parts of Chonburi province: Ban Maplabit School, Ban Map Khla School and Ban Som School, and Ban Khao Khan Song School.
Fences were built in Eastern Sugar Company Community School in Tasit Subdistrict, Pluak Daeng, Rayong courtesy of WHAID and WHAUP to create safety for students and staff. Meanwhile, WHAUP in partnership with WHAID also built fences for the Ban Raweng School in Khao Khan Song, Si Racha, Chonburi.
Ban Bowin School in Si Racha, Chonburi was the recipient of clean, new restrooms. This was an initiative of WHAUP and WHA ID to promote hygiene among students and staff.
Three playgrounds were improved to give children space for recreation and encourage them to engage in outdoor activities. WHA Industrial Estate Rayong improved the playgrounds at Klong Khanun Child Development Center, and at Wat Nong Kho Child Development Center, both located at Ban Khai in Rayong. WHA UP and WHA ID helped upgrade the playground at Ban Phan Sadet Nok School, Si Racha, Rayong with equipment to improve children's development.
To celebrate National Children's Day, WHA Rayong Industrial Land organized fun-filled celebrations at 3 schools in Ban Khai Rayong: Wat Nong Krabok School, Ban Nong La Lok School and Ban Map Tong School. The children, as well as their teachers, appreciated the gifts and outdoor activities that were prepared for them.
---